Choosing the Right Hotel Management College
If you are considering pursuing a career in hospitality, selecting the best hotel management college to attend is crucial. When searching for the right school, it's important to consider factors such as academics, affiliations, faculty, student-teacher ratio, practical labs, placements, and more. Additionally, it's important to ensure that the college offers a degree in hotel management that aligns with your career goals.
Key Parameters to Consider
To ensure that you choose the best hotel management college, consider the following key parameters:
Academics/ Quality of Course Content
When selecting a college check for the reputation of its academics. Go through the course content and ensure that it is industry-friendly. Given the hands-on nature of the hospitality industry, the practical hours in a hotel management program are crucial. Find out if the program offers hands-on experience and internship opportunities.
Affiliations & Accreditations
For an academic qualification to have value it is important that the college is accredited nationally or internationally. The accreditation process ensures that the curriculum is on par with national standards. International partnerships and affiliations add further value to the degree.
Faculty
In a good college, the faculty is much more than a teacher. Faculty members have the ability to shape a student's career. The faculty should have strong academic background coupled with relevant industry experience. This will help a student to learn both technical skills and people skills needed to succeed in their career.
Student-Teacher Ratio
This is one aspect that is critical in colleges, especially if you expect assistance from your faculty. In smaller class groups it is possible for the teacher to promote and encourage individual students.
Classrooms, Practical Labs
Well-equipped classrooms and practical labs enhance the learning experience and ensure that a student learns to apply theoretical knowledge in a safe and hygienic environment.
Placements
Official placement figures are not always reliable. The easiest way to check out the placement stats of a college is to get in touch with its alumni through social networking sites. It is also good to talk to current students on campus and listen to their feedback.
Why Are You Pursuing This Course?
Once the above points are considered, one must answer the question; "Why am I doing this course?" Once you get the answer to that question, it is very easy to find out if the school is suitable for you.
Illustration
Let's look at an illustration:
If your aim is to be employed as a chef in a reputed hotel after finishing the course, the most important criteria to select your college would be to check: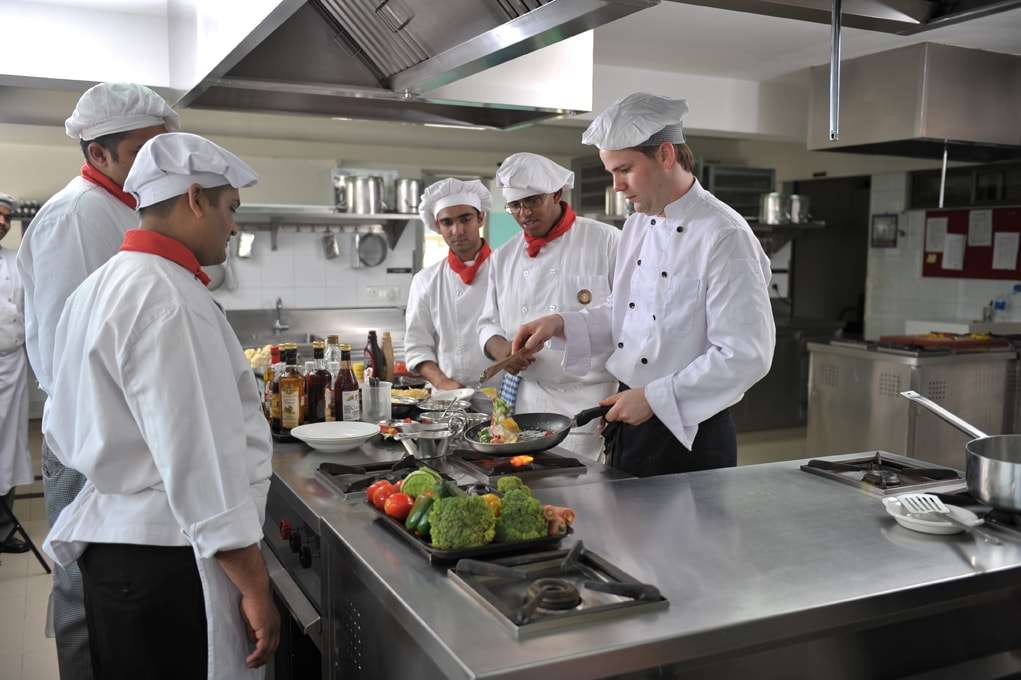 The quality of food production laboratories.
Number of alumni in kitchens across the world.
The above two factors are in fact the most important for any top hospitality school. Since you will end up spending more hours doing practical than studying theory, the equipment & quality of the laboratories will be a very important factor to rank the hospitality school.
Jindal School of Hotel Management
Jindal School of Hotel Management, Vadodara strives to provide consistent and relevant education in the field of hospitality. We help you to develop the technical skills needed to get the job done and the people skills employers expect when looking to hire new graduates.
Opportunities for Skill Development
At JSHM, we offer our students many opportunities to develop their skills and work alongside our industry partners. Factor in our modern teaching technologies and state-of-the-art practical training labs with quality learning facilitators and you are well set on your way to start a great career!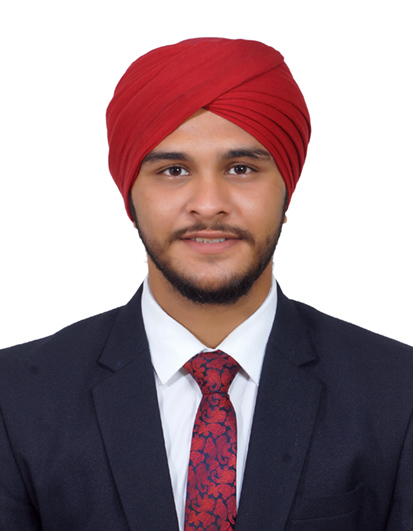 Gursimar Singh Swanni
Alumni
Jindal School of Hotel Management – 2022
https://jshm.co.in/wp-content/uploads/2018/09/banner-1020369_1920.jpg
602
1920
JSHM
https://jshm.co.in/wp-content/uploads/2018/08/JINDAL-LOGO.svg
JSHM
2023-05-10 12:32:19
2023-05-10 12:32:19
Choosing the Right Hotel Management College